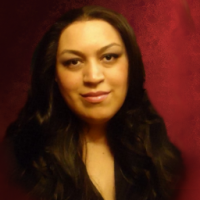 Maria Christine
Action & Adventure, Historical Romance, Paranormal Romance, Romance, Dark Romance & Erotica
Romance Writer. Black Magic Woman. Likes dark castles, thunderstorms, rock, soul, and V8 muscle. I love to read historic romance, especially old west, 18th century, and medieval. Deep romance is my favorite to read and write, and I hope that my readers feel the strong emotional bond between my characters. If you enjoy my writing, I'd love to hear from you. Follow me on Twitter and Instagram and drop me a line by sending an email through my website. Love and light!
Video
Emerald Isle by Maria Christine - Official Book Trailer
May your path always be clear and the road ahead be bathed in brilliant light.
Maria Christine